Vehicle-in-the-Loop with ADMA:
Advanced driver assistance systems are becoming increasingly widespread and simultaneously used in more complex driving situations. Our ADMA-G devices support the use of various VIL applications in combination with IPG Automotive's simulation solutions.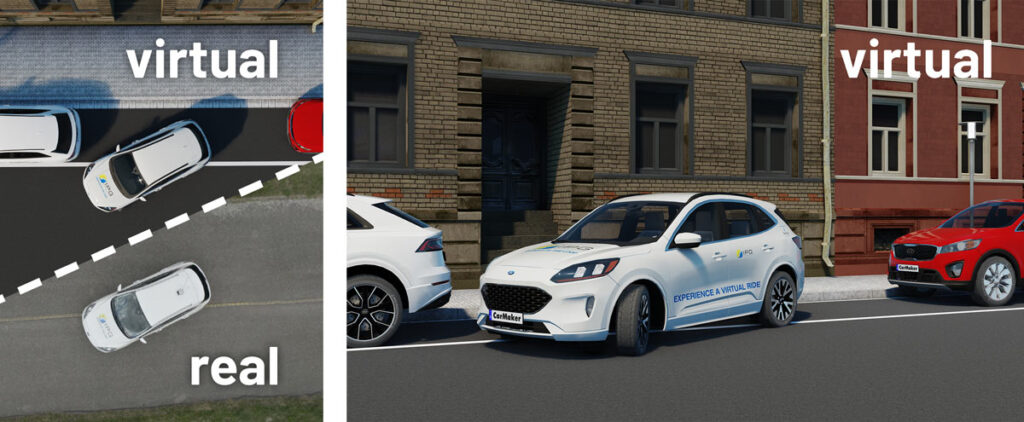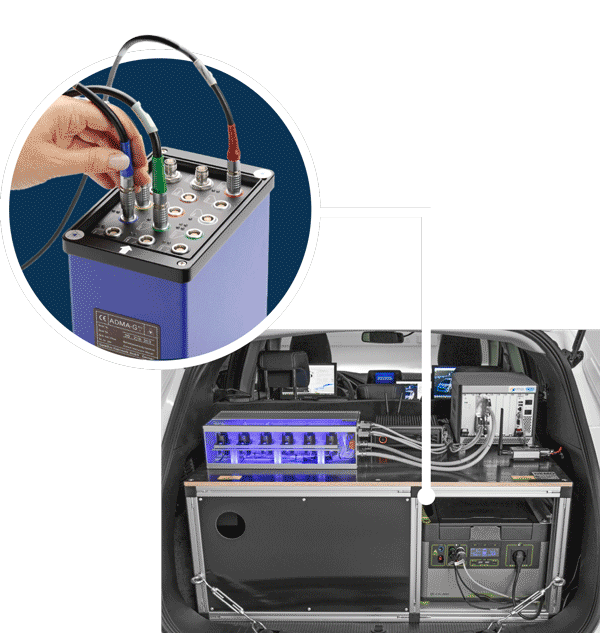 Advantages of Virtual Testing
Vehicle-in-the-Loop testing bridges the gap between simulated and actual physical tests through the use of a virtual environment that is synchronized and integrated with a physical vehicle.
Tests can be performed within a streamlined and efficient track environment and data can be collected from different virtual scenarios under real road conditions. Vehicle-in-the-Loop with ADMA allows for flexible and safe testing without elaborate set-up. The productivity of test stations and measuring devices can thus be scaled and optimized considerably.
Applications
Testing and validation of autonomous driving functions (e.g. parking assistant)
Virtual driving tests with real test cars
Route data generation / Road Load Data generation for CarMaker
Our Vehicle-In-the-Loop experts Tyler Johnson and Laurent Chalard are happy to advise you
Options, Add-ons and accessories