Indoor Positioning System VIPS
Accurate position detection without GNSS* in cooperation with Racelogic: With the VIPS (Indoor Positioning System), driving tests and crash tests with new sensor systems and safety functions can be tested in indoor facilities under constant ambient conditions.
VIPS works by utilising a network of stand-alone, battery powered beacons which communicate using ultrawideband (UWB). The beacons are placed around the perimeter of the operation area (eg floor plan of building or construction site), in known positions which have been manually surveyed using a handheld laser, Total Station or, if time is of the essence, a self-survey can also be performed. The accuracy of the known beacon positions directly corelates to the accuracy of the output measurement, allowing for flexibility in required accuracy verses set up time. The beacons are completely stand-alone, and the option of battery power makes deployment very rapid. A UWB receiver on the target object communicates with the beacons and uses trilateration to determine its position.
Together with Racelogic, a hardware was developed to link up the VIPS Rover to the GeneSys ADMA system. This allows the standardized ADMA data output with a positon accuracy which is equalent to operation with GNSS in RTK2 mode.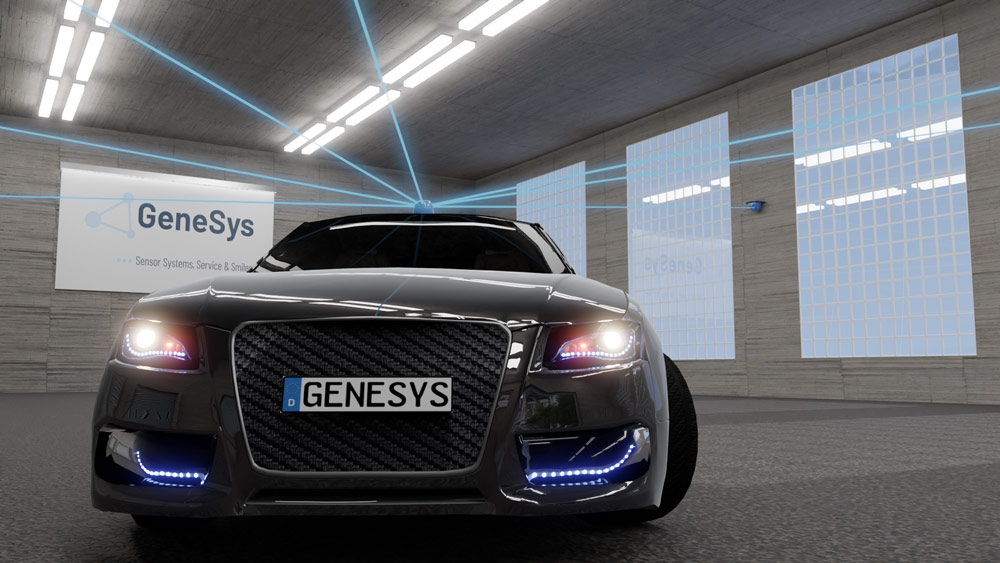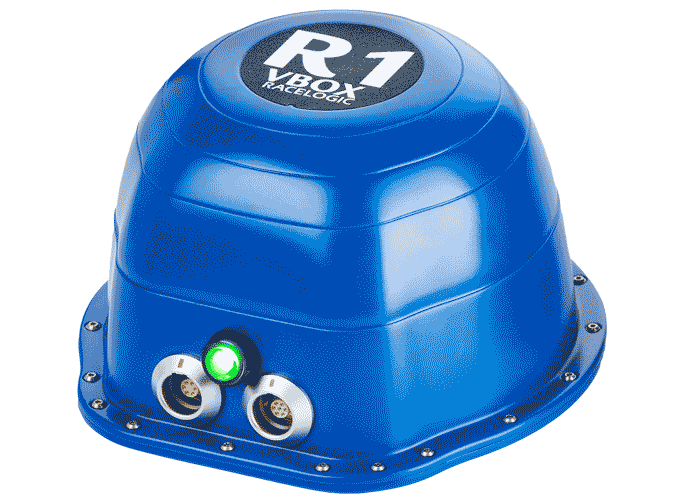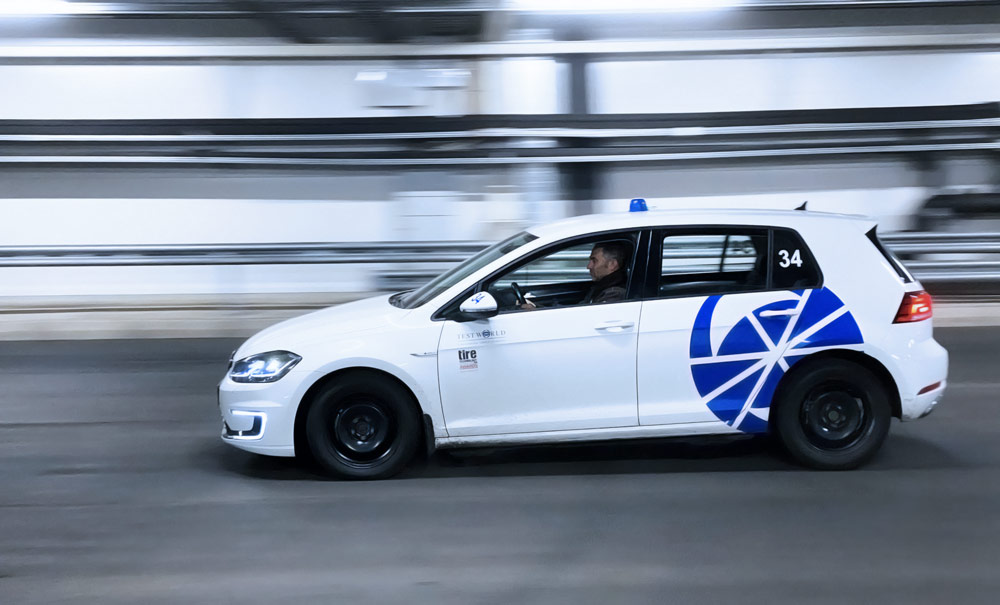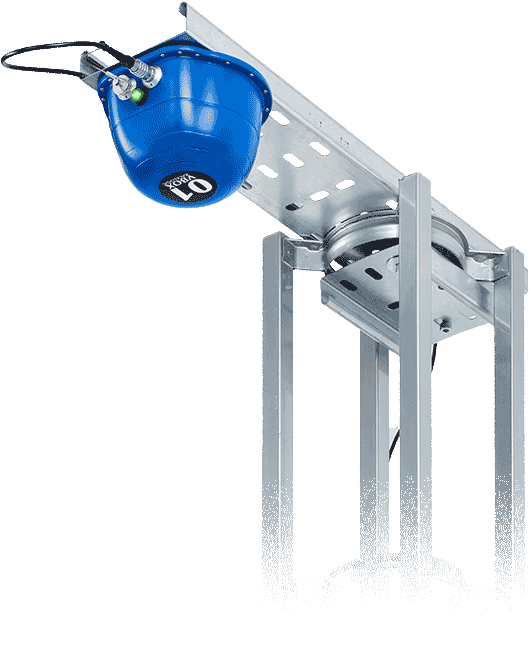 Key Features
Zentimetergenaue Positionsbestimmung ohne GNSS*
3D-Positions- und Lagemessung in Echtzeit mit bis zu 1kHz
Kompatibel mit bestehenden ADMA-Systemen**
Funktioniert gleichzeitig mit bis zu 5 Fahrzeugen
Kompatibel mit allen gängigen Lenkrobotersystemen
Portabel und einfach zu installieren, keine komplexen Einstellungen erforderlich
*Time Sync via GNSS
**depending on the hardware version
Applications
Durchgängige Crashversuche (mit Pre-Crash-Phase),
Validierung vorausschauender Fahrzeugsicherheitsfunktionen mit Kamera-/ Radar-/ Lidar-Sensoren etc.,
Crashversuche mit Gesamtfahrzeug und Komponenten,
Kooperative Fahrzeugsicherheitsfunktionen mit vernetzten Sensor-Systemen und Car2X,
ADAS- und Fahrdynamiktest in spezifischer Umgebung,
Park-Assist Test und Validierung in realer, geschlossener Umgebung und Parkhausversuche,
Reifenuntersuchungen
Technical Data
Up to 200 beacons can be installed on one site. They can either be surveyed using a handheld laser or Total Station for positional accuracy better than 2cm, or a self-survey can be carried out for positional accuracy between 5 cm to 10 cm. The beacons are completely stand-alone and can be battery powered, making the deployment very rapid.
| Complete system (VIPS with ADMA) | |
| --- | --- |
| Update rate | Up to 1000 Hz |
| Position accuracy | 0,02 m RMS * |
| Velocity accuracy | 0,09 km/h RMS * |
| Angle measurement accuracy | Up to 0,2° * |
***Measured with ADMA-G-Pro+ compared to ADMA-G-Pro+ RTK2. The antennas are 2 m above the ground with unobstructed line of sight. Depending on ambient conditions; reflection on wall and objects influence measurement performance.
| VIPS Rover & Beacon | |
| --- | --- |
| Operating temperature | -30°C to +60°C |
| IP Rating | IP 67 |
| Size per beacon | 124 mm diameter, 74.5 mm height |
| Weight per beacon | 350 g |
| Beacon power requirement | 6.5 – 30 V DC, 100 mA |
| Communication with ADMA | RS232 |
| Minimum distance between beacons | 25 m to 50 m |
| Centre frequency | 3993.6 MHz / 6489.6 MHz |
| Bandwidth | 1331.2 MHz / 1081.6 MHz |
| Transmit power | -41.3 dBm/MHz |
| Number of beacons | Min 6 (position and velocity) / Max 200 |
| Number of rover | Max 5 |