Driving dynamics measurement:
Our GNSS-based inertial system ADMA (Automotive Dynamic Motion Analyzer) was specifically developed for vehicle dynamics analysis. With ADMA you can quickly and easily perform a wide range of vehicle dynamics tests in real-time. The strap-down technology ensures that the ADMA is stable and resistant to unwanted vibration during use. This means the ADMA is very well suited for evaluation of Vehicle Dynamics.
ADMA was developed specifically for vehicle dynamics investigations
Quickly and easily configurable in the web browser
Fastest initialization in its category: Ready for operation in just a few minutes
Users benefit from more than 25 years of application know-how and the experience of GeneSys experts
Applications
Vehicle dynamics testing according to test standards e.g. ISO lane change
General vehicle dynamics testing
Determination of track deviation
Sideslip angle measurement
Braking/Acceleration measurement
Chassis tuning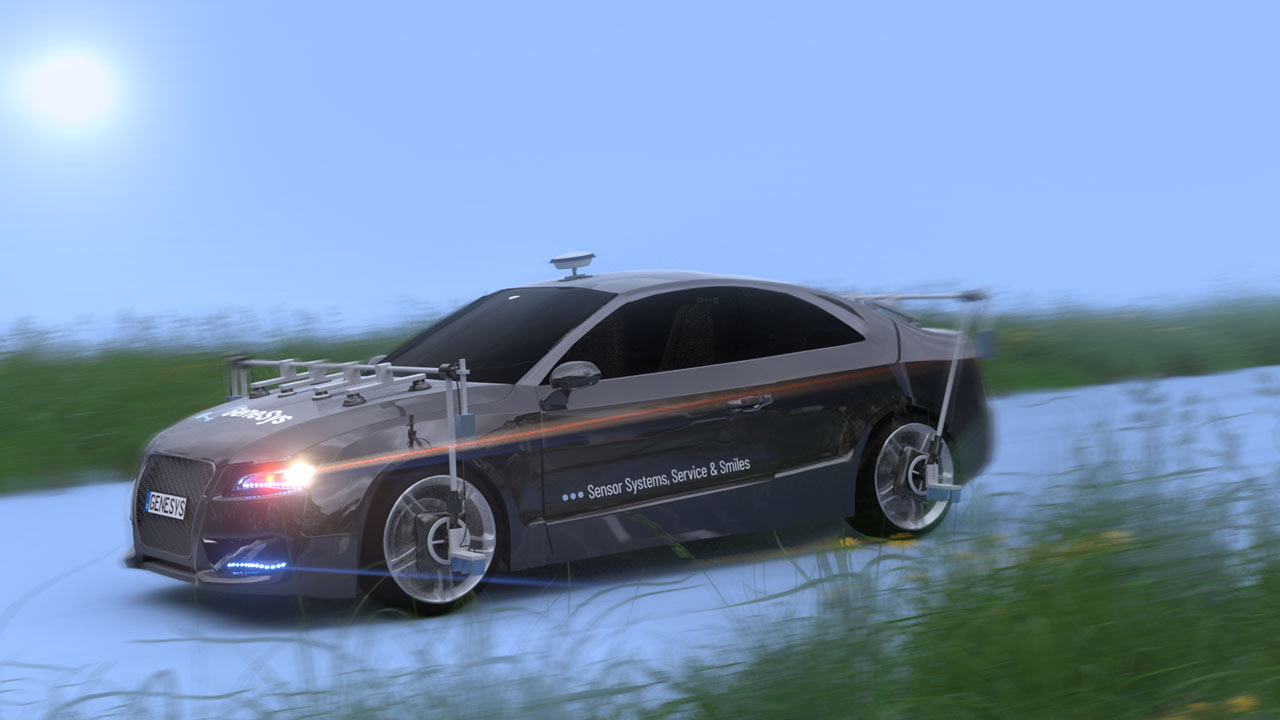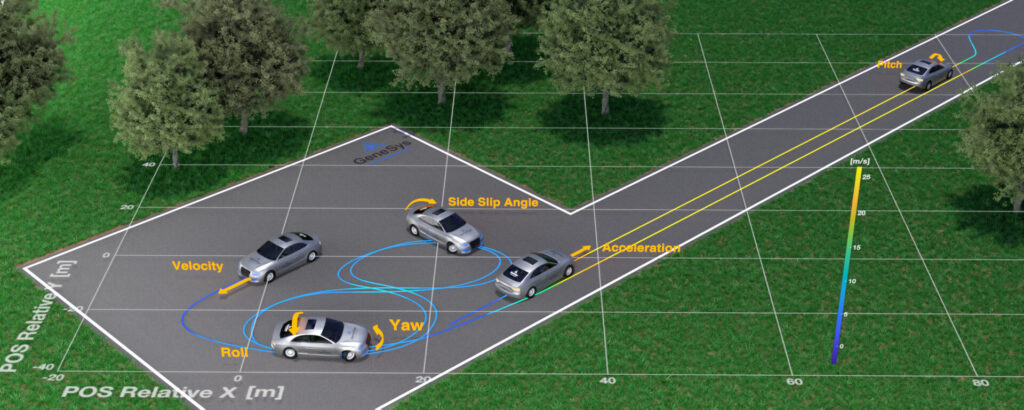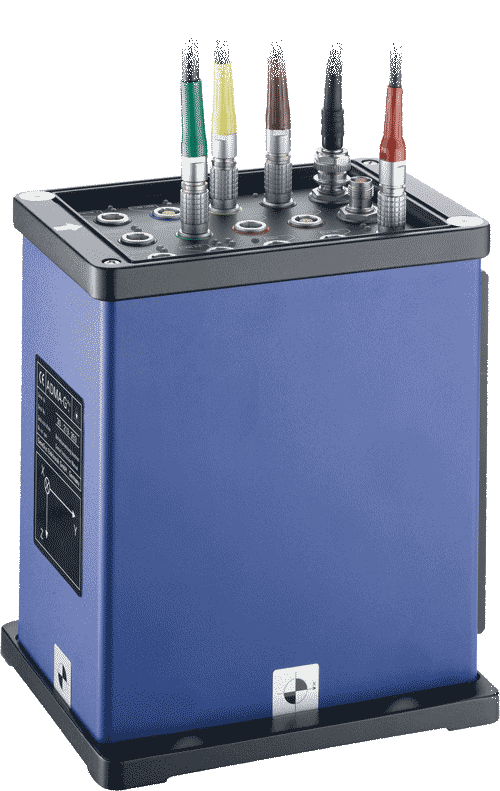 Our recommendation for vehicle dynamics measurements: ADMA-G-Pro+
GeneSys has several ADMA variants that differ in the performance of the inertial sensors. For vehicle dynamics investigations, we recommend ADMA-G-Pro+.
ADMA-Highlights
Data output rate up to 1000 Hz
Data output via 5 CAN bus interfaces and Ethernet
Configuration via Ethernet
Forwarding of GNSS correction data and relative data calculation (e.g. distance) via WiFi in real-time for multi-vehicle operation
GNSS synchronized DAQ synchronization signal, the high clock frequency
Inputs for the recording of analog signals
Output of DGNSS raw data via Ethernet interface
Dual GNSS antenna option
Data latency < 1 ms
This GNSS-based inertial system is smart
The calculation algorithms are optimized for vehicle dynamics measurements such as slalom and stationary circular drives. They already take into account acceleration due to gravity and earth rotation and are error-tolerant. The sophisticated, user-friendly ADMA, as well as function extensions and matching accessories, give you versatile application options.
Activate additional options and add-ons (e.g.:

1kHz license & Multi CAN license) at any time, retroactively and without changing the hardware
Precise acceleration, speed and position data due to extended Kalman filter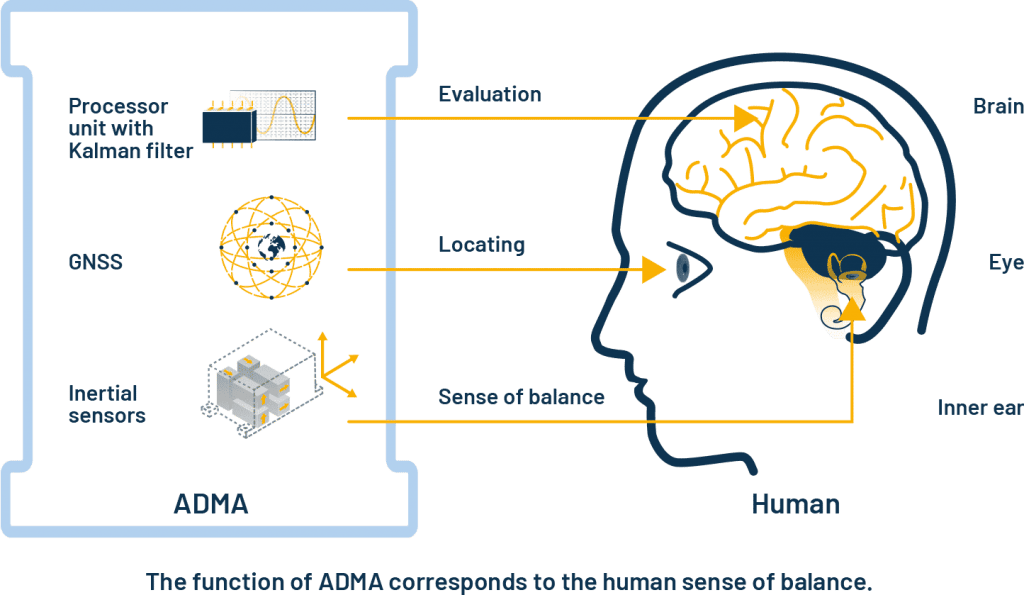 Recommended products
Options, Add-Ons and accessories