User-Defined DGNSS correction data for RTK operation
The GPS outdoor base station was developed specifically with vehicle dynamics measurements in mind. It generates DGNSS correction data for the mobile GNSS receiver and allows high-precision measurements with a position accuracy of up to 2 cm.
The base station can be installed quickly at the proving ground; it is durable, weather-proof and intuitive to handle.
Particularly in public transport applications, the use of Ethernet or WiFi in the context of vehicle protection and testing is taking on an ever more important role due to its flexibility and reliability. Particularly in the area of ADAS, an increasing number of features are being developed that require swarm tests. These tests involve several participants and measurement systems in a WiFi network exchanging measurement data with each other.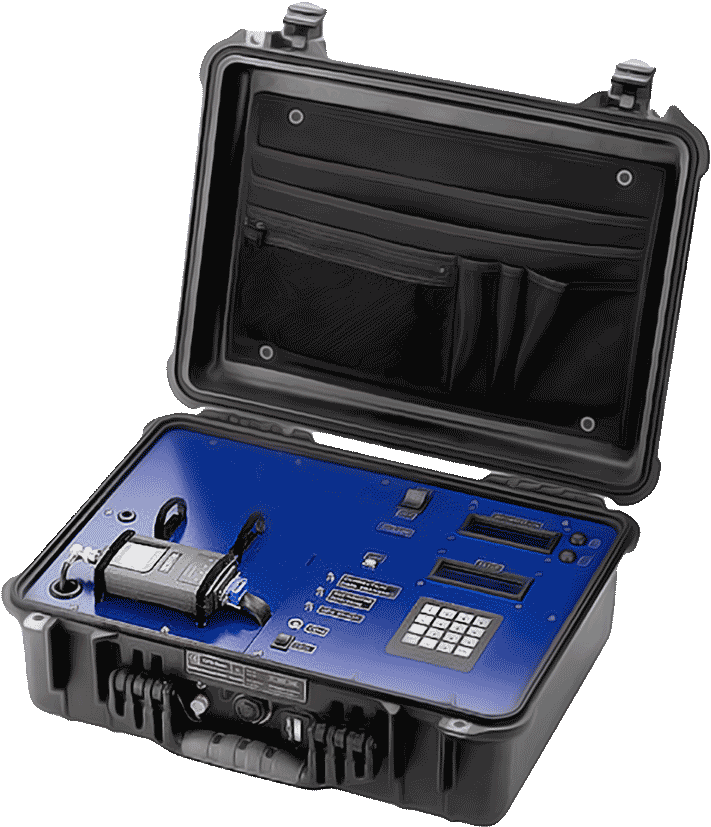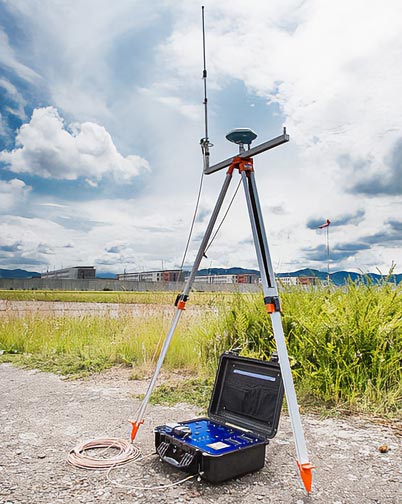 New: Ethernet interface
The addition of the Ethernet interface to the GPS outdoor base station enables GNSS correction data to be made available to all nodes in the WiFi network via broadcast. Furthermore, the GPS outdoor base station supports PoE (Power over Ethernet), allowing a WiFi system to be powered at the base station and connected to the existing network without an additional power supply.
Features
Quick installation on the proving ground
Based on NovAtel L1/L2 GNSS receiver PACTM
Connections for internal or external radio modem
Ethernet correction data output
Complete system with tripod, antenna, and cables
Packed in a rugged transport case
User-friendly operating terminal with SD card for saving local coordinates
Manual or automatic position input (averaging)
Options
GLONASS / BeiDou / Galileo (in addition to GPS)
Radio modem kits for integration in the GPS Outdoor Base Station, e.g. 403 to 473 MHz, max. 1 W output power, range up to 3 km (subject to approval in Germany) or 869 MHz, max. 0,5 W output power, range < 1 km (license free in Germany and other countries), others on request
External radio modems with up to 35 W output power (subject to approval in Germany and other countries)
WiFi-Kit for connection to the GPS Outdoor Base Station with WiFi router Dualband 802.11 a/b/g/n, range up to 1 km
Technical Data
Satellite systems
GPS, optional GLONASS, Galileo or BeiDou
Correction data
CMR, RTCA, RTCM v3.1, RTCM v3.2
TTFF (Time to first fix)
< 20 s (hot), < 40 s (cold)
Self initialization time
< 10 min (for precise relative data)
< 72 h (for precise absolute data)
Power supply
IN: 10-30 VDC, max. 60W
OUT: 12 VDC, max. 12 V / 1 A
for external radio modem
Ethernet Port
RJ45, passive PoE 12 VDC
RS232 interfaces
DSUB15 for internal RF modem
DSUB9 for external RF modem
Antenna connection
TNC for GNSS antenna
TNC for radio modem antenna
Battery
24V, 7Ah, Lead-Gel
Charging time
7 hours
Operating time
> 10 hours (without WiFi)
Dimensions (W x L x H)
464 x 394 x 191 mm
Memory
SD card for 10 local coordinates
Weight
13,5 kg
Operating temperature
-20 to +55 °C