GeneSys not only offers high-performance inertial systems (IMU) but also helps customers make sure that this performance is maintained for many years.
Regular calibration of the ADMA systems and systems of other manufacturers, traceable to national standards, ensures high measurement quality and traceability.
We offer regular calibration as well as individual equipment testing. For more information just give us a call.
1. Why is calibration important?
Each inertial measurement system (IMU), such as an ADMA system, is calibrated to GeneSys specifications prior to shipment, but the accuracy of the inertial sensors is subject to natural variations over time. In order to maintain the intended accuracy, it is necessary to calibrate the hardware at regular intervals. The recommended calibration intervals are one or two years. Each device is provided with an inspection sticker that indicates when the next calibration must be performed.
More information in our Whitepaper "Calibration"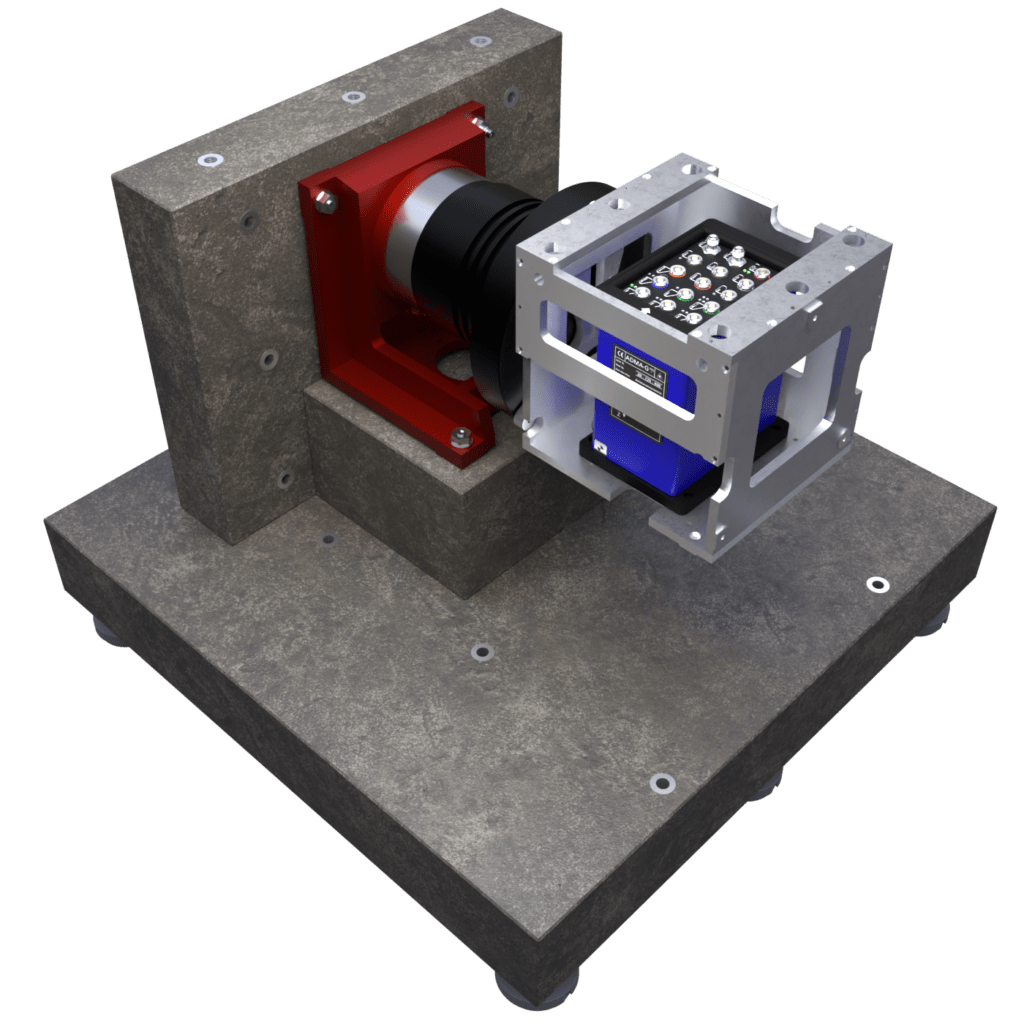 Request calibration or device testing
2. Scope of calibration services
The flexible services are tailored exactly to customer requirements. Various calibration services enable GeneSys to meet all the requirements of the individual system types or the available budget. The GeneSys experts clarify which calibration package is the most suitable in direct dialog with the customer.
3. Wide range of services in accordance with ISO 9001 and DIN EN ISO/IEC 17025:2018
The in-house calibration laboratory is accredited for the measured quantities velocity, angular velocity and acceleration by the DAkkS (German accdreditation body) and complies with the quality standards ISO 9001 and DIN EN ISO/IEC 17025:2018.
The scope of accredited calibration services definde in the annex to the accreditation certificate.
In addition, calibration of ADMA systems and other manufacturers always includes an incoming goods inspection to ensure the basic functions of the platform, interfaces and sensors.
The GeneSys experts also always carry out a temperature test and a final vehicle dynamics check.
4. Reasons for calibrating the inertial measurement systems
4.1 Compliance with standards
From general quality management systems such as ISO 9001 to requirements that are specifically geared to test and measurement equipment, such as DIN EN ISO/IEC 17025:2018, there are a number of standards that prescribe when calibration is required. A customer with regularly calibrated equipment ensures compliance with the applicable measurement standards.
4.2 Calibration of an ADMA and sensor types from other manufacturers
GeneSys operates a broad-based calibration laboratory, which is accredited as a calibration laboratory (D-K-21665-01-00) by DAkkS (Deutsche Akkreditierungsstelle GmbH) according to DIN EN ISO/IEC 17025:2018. Through the calibration laboratory, all products manufactured by GeneSys can be conveniently and seriously (re-)calibrated.
Also a calibration service for third party devices like from Racelogic, Oxford Technical Solutions, Race-Technology, Kistler and many more are available through us. To request a calibration, write to us or fill out the form.
4.3 Traceability
Calibration guarantees complete traceability of the measuring equipment. It also ensures that the accuracy of the previously measured data is consistent with future measurements. Failure to perform regular calibration of the measuring equipment can, in the worst case, result in the invalidation of all measurements.
4.4 Outage times are expensive
To eliminate the possibility that the measurement data of tests carried out cannot be used by the customer, all measuring equipment should be calibrated at close intervals of one to two years. Calibration is an important part of measurement hardware maintenance. Regular calibration not only saves time and money but also makes sure that the customer can meet all project requirements.