In particular for applications on public roads, the use of online RTK2 correction data via NTRIP in real-time could be expensive, unreliable or even impossible.
The Moving Base function allows a distance calculation in post processing between two or more vehicles with a relative position accuracy of +/- 1 cm 1 Sigma – without the need of online or offline RTK correction data. The accuracy will be achieved by combining the pseudo range-, carrier phase- and doppler measurements of the Hunter and Target-ADMA. Post processing requires an ADMA-Raw-Data log only.
A further advantage is that post processing does not require a radio link between the participants. Thus, it saves setup effort, time, and in addition there are no sample losses due to connection breakdowns.
Features
• No online and offline RTK correction data needed
• Only ADMA-Raw-Data log needed
• No radio link between vehicles required and no sample losses by connection breakdowns
• +/- 1cm 1 Sigma relative accuracy
• Multiple ADMA systems can get calculated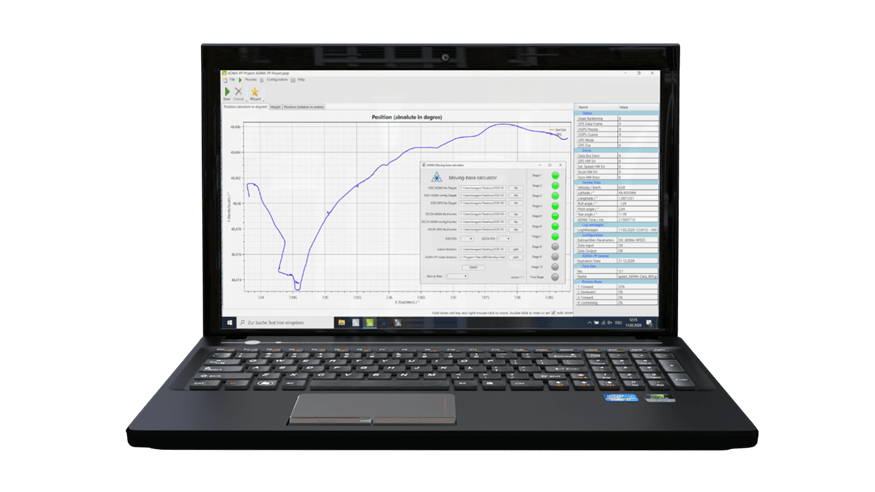 Technical Background
Moving Base uses one ADMA data file as the 'Moving Base station' to recalculate the other file with necessary corrections. This process requires a minimum of 7 good quality L1 and L2 satellite signals for accurate calculations.