The presets mentioned below must be set for accessing the internal GNSS receiver via the service interface.
• PC with serial interface
• COM cable -BASE-CABLE-GPS-CFG-2M (brown Lemo) GPS
• Novatel Winload
Connecting the PC to the GNSS Base Station
Turn off the GNSS Base Station. Plug in the programming cable (brown Lemo) into the COM connector of the GNSS Base Station and attach the cable's other end to the PC's RS232 interface.
Go to Settings / COM Settings… Select the chosen COM Port on your PC and enter the Baud rates as shown in the following image: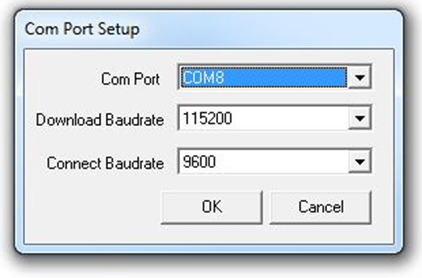 For OEM-6 Receiver:
Open the OEM060**RN000.SHEX file via file menu File / Open Script File…
Click on the button Write Flash (1️⃣).
As soon as the dialog box on the display shows "Searching for card … timeout in: 30 secs" (2️⃣), turn the unit ON. After power up, the GNSS Base Station will change to the programming mode, in this mode the LEDs can be ignored.
The Firmware Update will now be in progress. This might take a few minutes.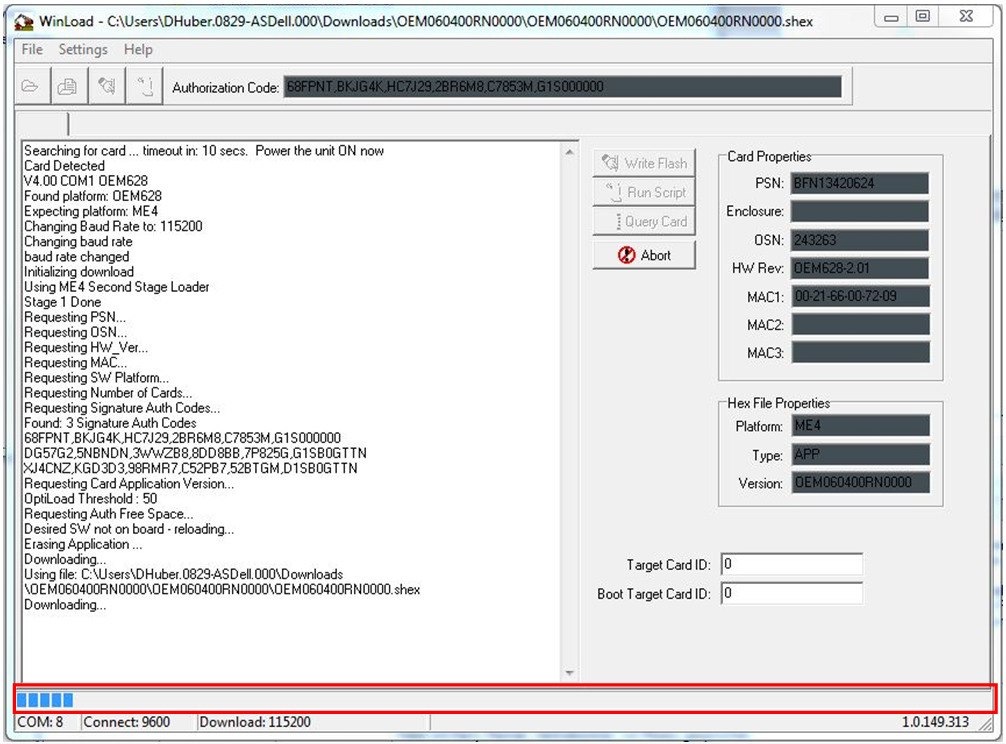 Warning: Do not disconnect the link between ADMA and computer or power supply during the Firmware Update!
Important: After successful Firmware Update (3️⃣) note the new Auth Code (4️⃣) and the Card Properties (5️⃣) and send these information to GeneSys Elektronik GmbH ().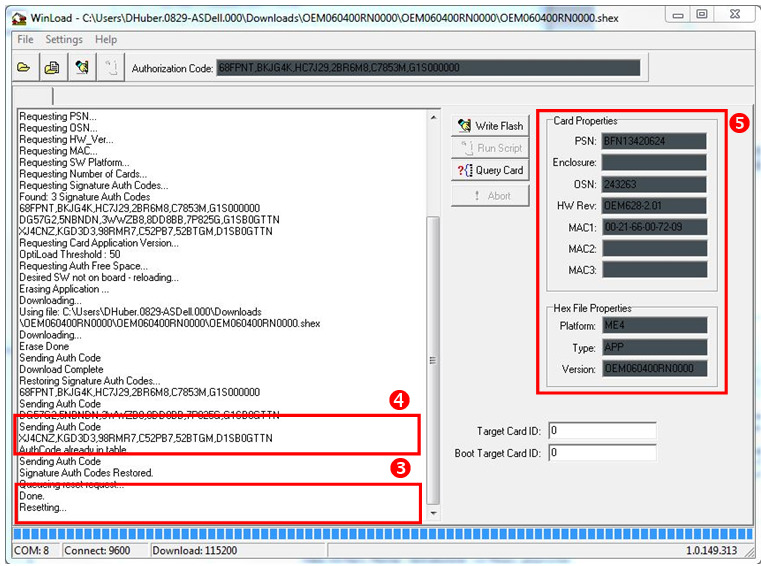 Power reset the GNSS Base Station to complete the Firmware Update.