Binary Converter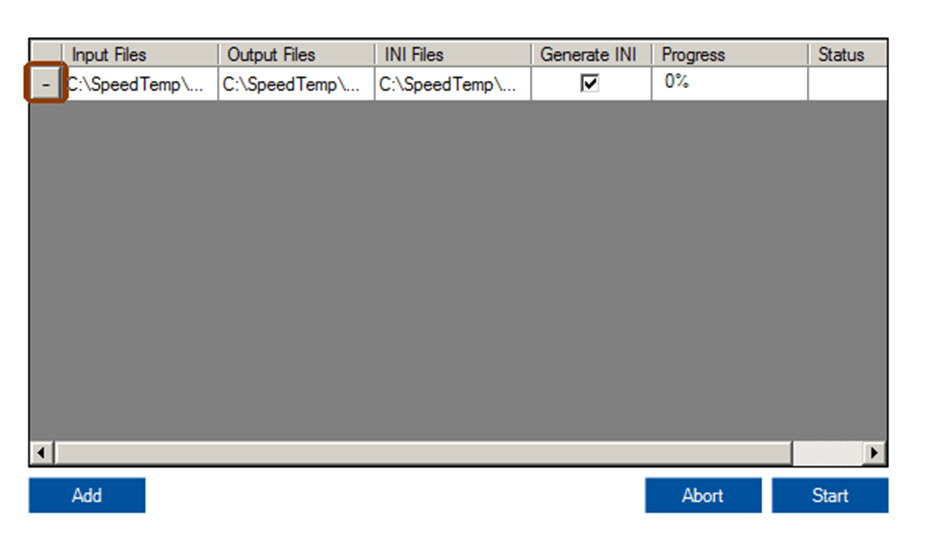 The Converter is for post processing raw data, if it wasn't stored in ASCII format.
With the add-button select the raw data files which should be converted.
If you want to change the Output or the INI Path, click on the appropriate text field.
If the file already exists, the path will be shown in red.
It is possible to add several files.
With the start-button you will start the conversion of all added files.
With the abort-button you will stop the conversion
With the "-"-button on the left side of the chart line (as red marked in the graphic above), you can delete the suitable file.