In the Data Channel Selection menu, click the plus button to choose the ADMAnet data channels that you want to display. You can define favorites for quicker selection in the Favorites menu by clicking on the star icons. To search for specific channels, use the magnifying glass icon.
Note: The data channels are shown without underlines. In DAQ software, the data channels are usually defined with underscores instead of spaces.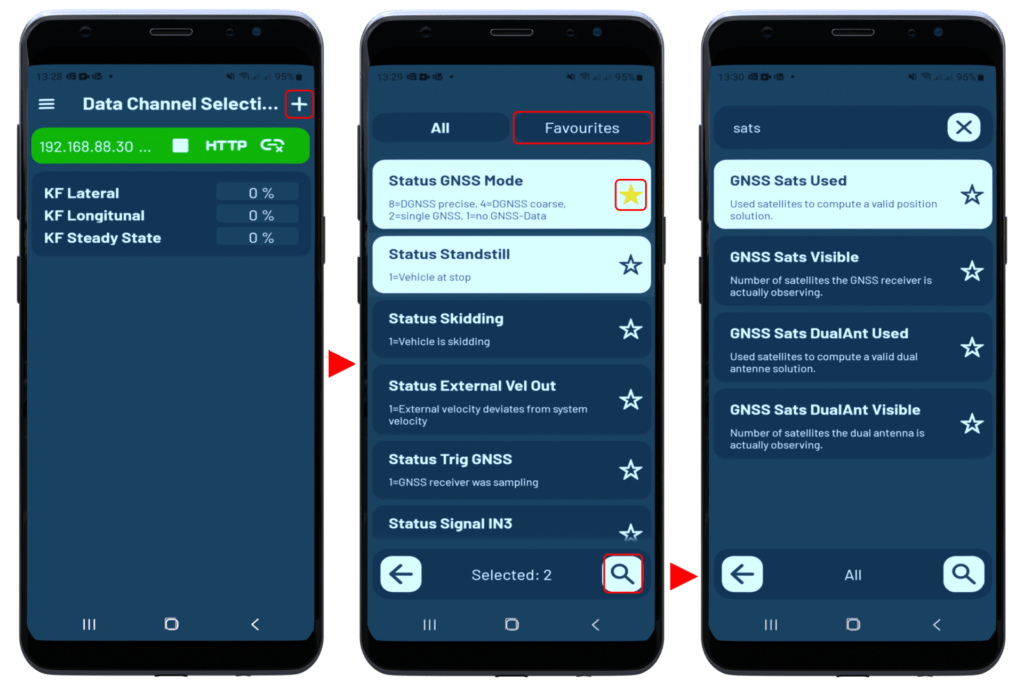 The selected data channels are now shown in the Data Channel Selection window.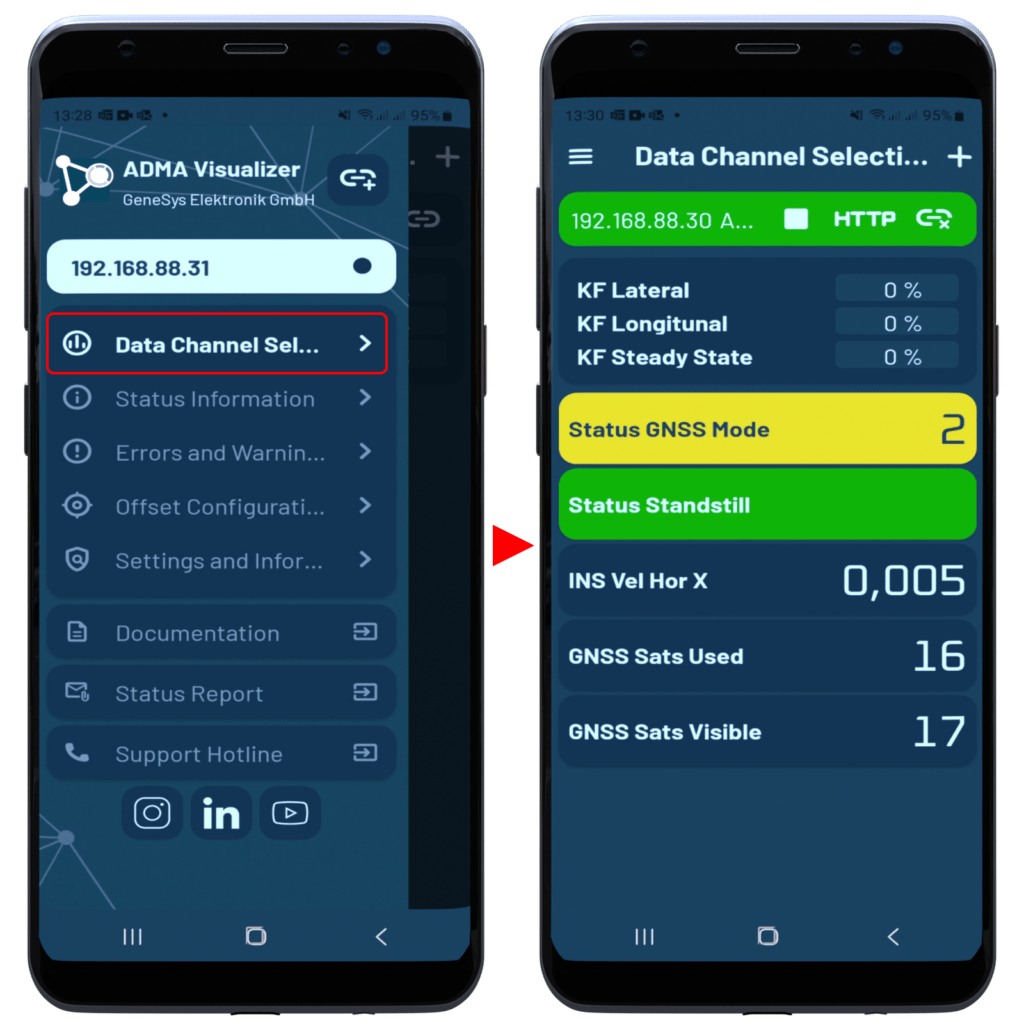 The Status Information window displays all relevant status channels.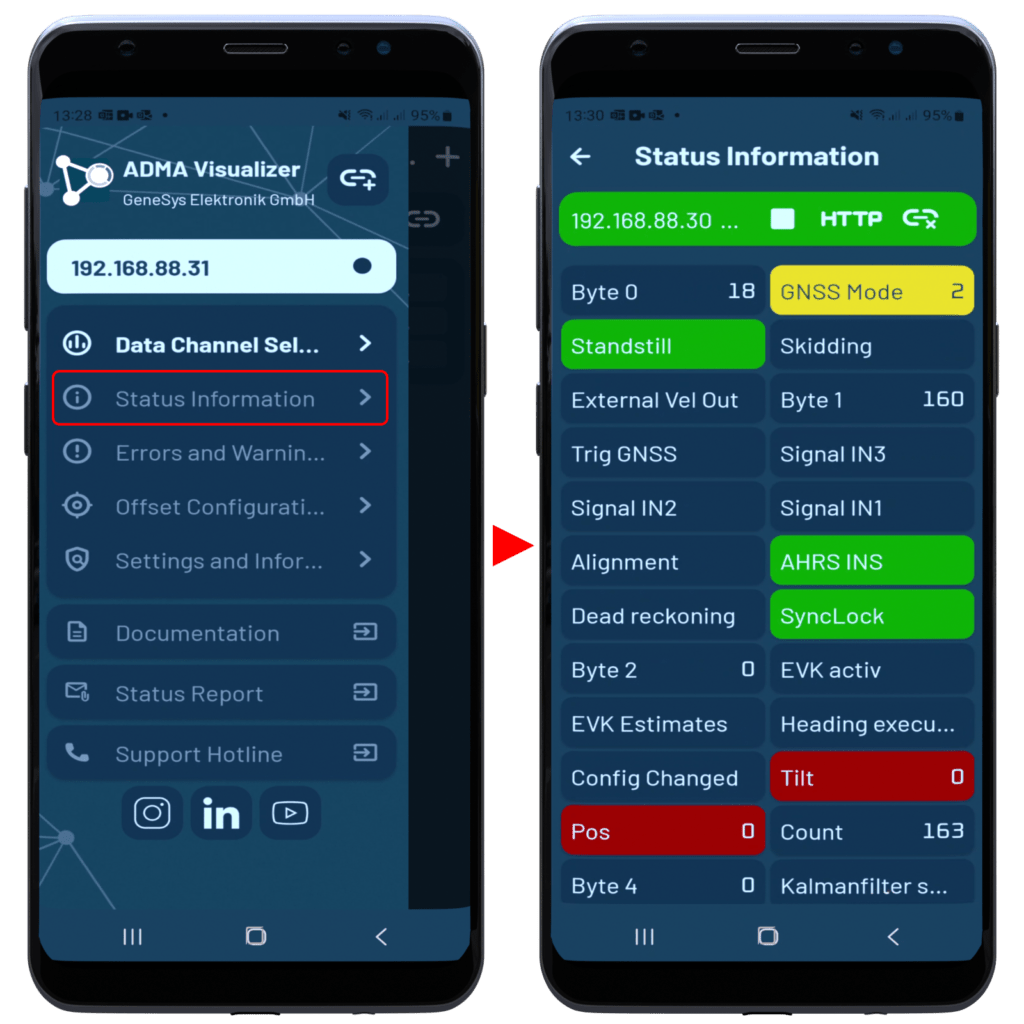 The Errors and Warnings window displays all relevant warning and error channels.